Services
---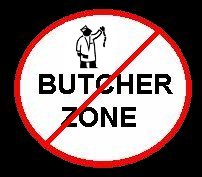 Click The "No Butcher Zone" Graphic To Read Our Goal!





All Recommended Scheduled Factory Services
---
Black Hills Custom Parts knows how important bike maintenance is. Servicing your Harley-Davidson at Black Hills every 2500 miles will keep your bike running it's best! The service mechanic's here will perform a thorough service on your Harley-Davidson every 2500 miles, which includes:



Change engine oil & filter
Top off oil tank
Clean or replace tappet screen (Big Twin Evo)
Change transmission lube (Big Twin)
Change primary lube (Big Twin)
Change gear & chaincase oil (Sportster)
Adjust primary chain (4 & 5 speed models)
Adjust clutch (behind derby cover) (N/A hydraulic clutch)
Adjust clutch cable (N/A hydraulic clutch)
Lube clutch cable (N/A hydraulic clutch)
Lube throttle cables (N/A electronic throttle)
Replace spark plugs
Clean or replace air filter
Check tire condition & air pressure
Check condition of front & rear brakes
Check rear master cylinder fluid level
Check charging system & battery
Check lights & horn
Adjust & check condition of drive belt or chain
Check front master cylinder fluid level
Lube kickstand
Tighten battery terminals
Tighten exhaust nuts at heads
Tighten motor mount bolts at heads
Flush & replace brake fluid (every 2 years)
Replace fuel filter in tank (fuel injected) (every 25K miles)
Replace fork oil (every 50K miles)
Check suspension & road test




Back To Top
Powdercoating Service
---
Looking to add some color and style to your Harley-Davidson? Have professional and great looking powdercoating done to your Harley-Davidon parts. With a variety of colors, you will be sure to find something that adds that special style to your ride! These powders are polyester or epoxy resins that are extremely resistant to chemical attack, chips, and dings. Also, the coatings are much more durable than regular paint and they will maintain their good looks and easy cleaning for many years.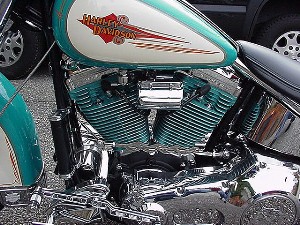 Back To Top
Black Hills Power Packages
---
Back To Top
... And More!
---
Full repair shop
We partner with all insurance companies for crash repairs
Need extended warranty service? Yep, we are authorized to get that covered too!
Back To Top
---